The NBA team, the Seattle Supersonics moved it's franchise to Oklahoma City in 2008. The great city of Seattle have been mourning the loss of their pro basketball team ever since. This Illustration is a mashup of Chewbacca, from Star Wars, and the Sonics' old mascot, Squatch, in honor of the late Seattle Supersonics. 
Drawn in Adobe Draw with an Apple Pencil and finished in Adobe Illustrator.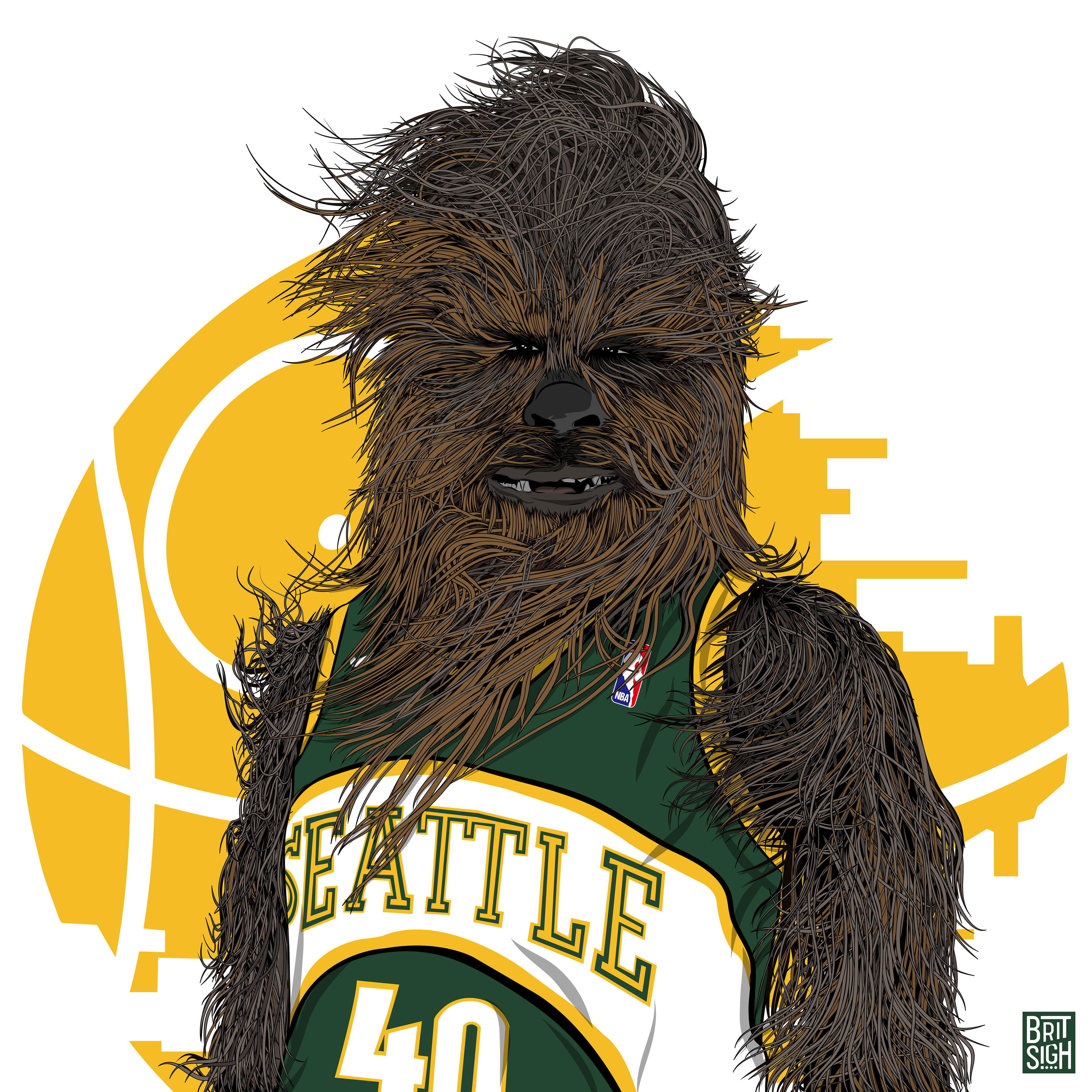 Follow me on Instagram @midnightrun54 for daily updates of my art.