An illustration of the Golden State Warriors', Steph Curry handing out L's to all of the rest of the teams in the NBA.
Drawn in Adobe Draw with an Apple Pencil.
Here's the color version. The purple and yellow "L" is for the Los Angeles Lakers, the red and white is for the Houston Rockets, and the green and white is for the Boston Celtics. Each will be hand delivered by Steph Curry this coming 2018-2019 season.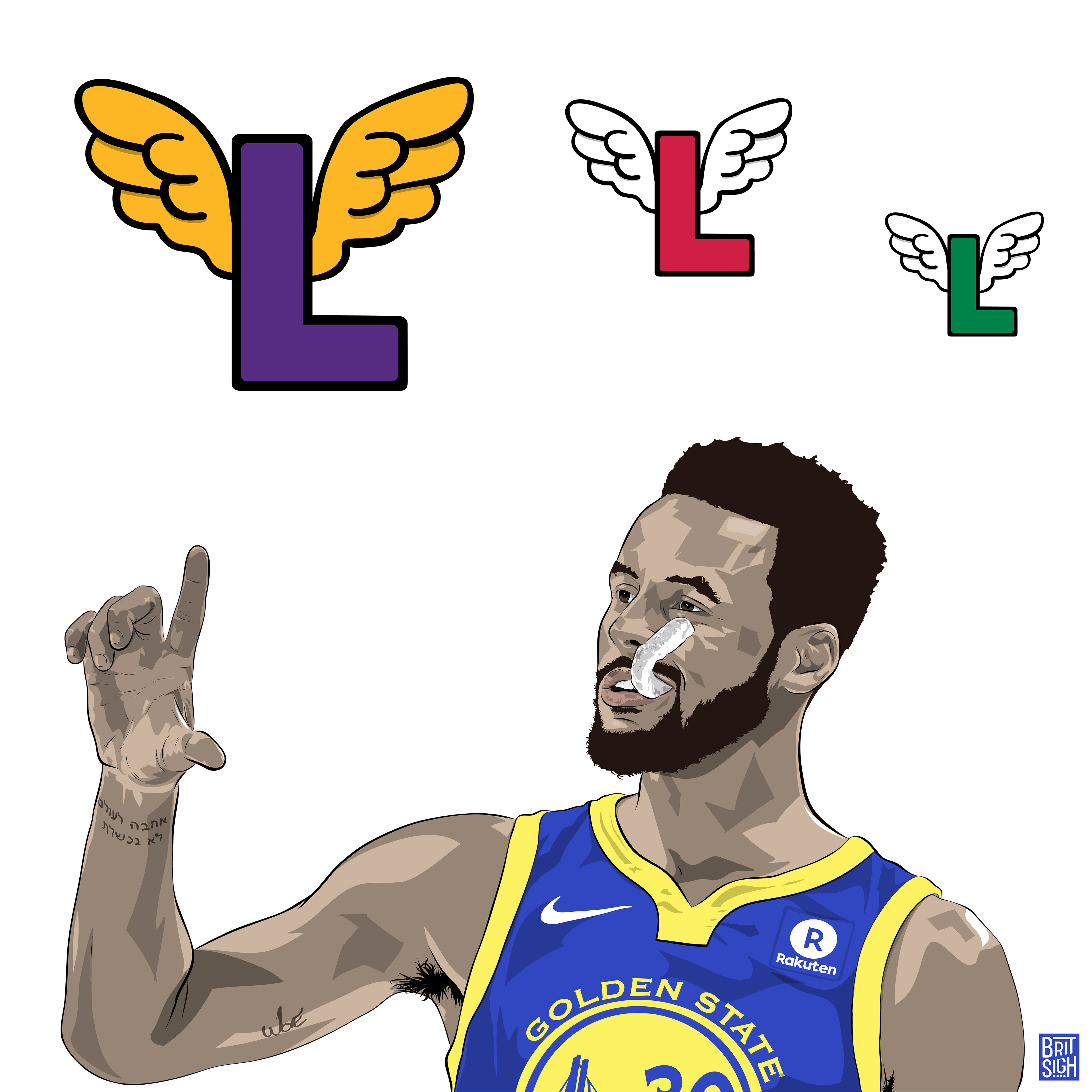 Follow me on Instagram @midnightrun54 for daily updates of my art.