For this Project, I chose to draw Phoenix Suns, Devin Booker. He is by far one of my favorite players. I believe he is the future of the NBA. 
Below is a rough sketch done in Adobe Draw with an Apple Pencil on a 12.9 iPad Pro.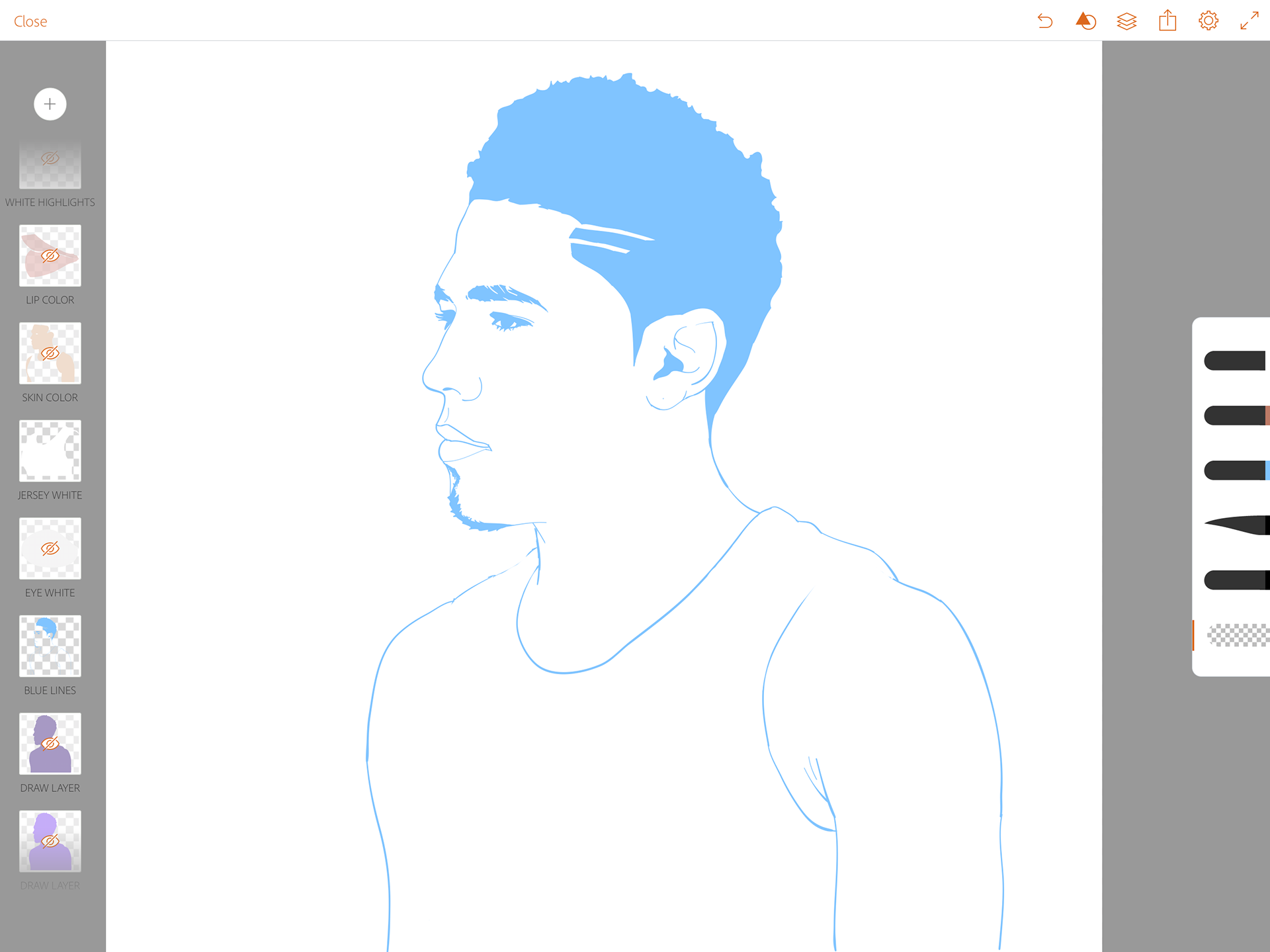 Next, I laid down the permanent black lines.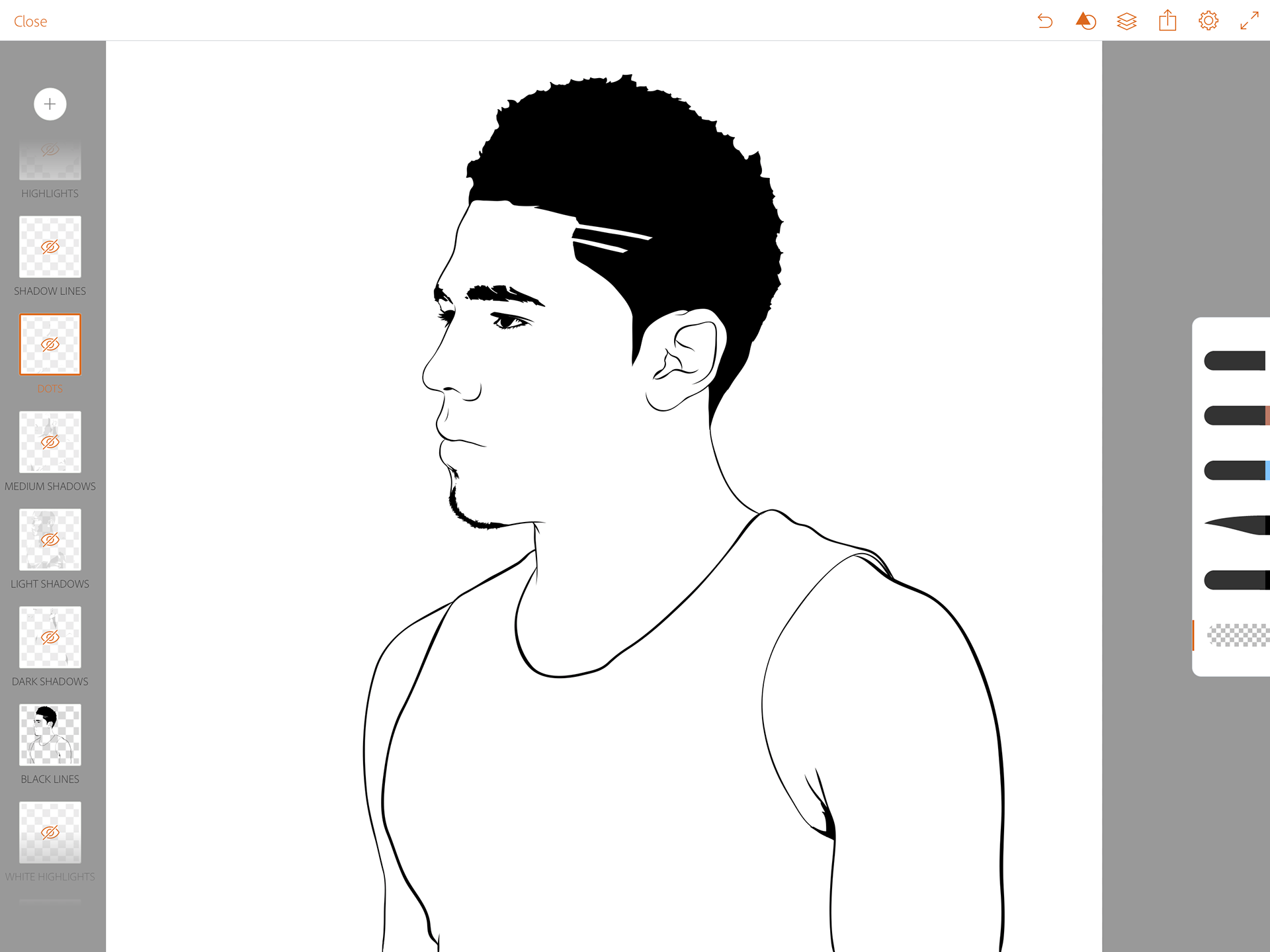 Next, I added different layers of shading to give each of them depth.
Finally, I added color to the drawing.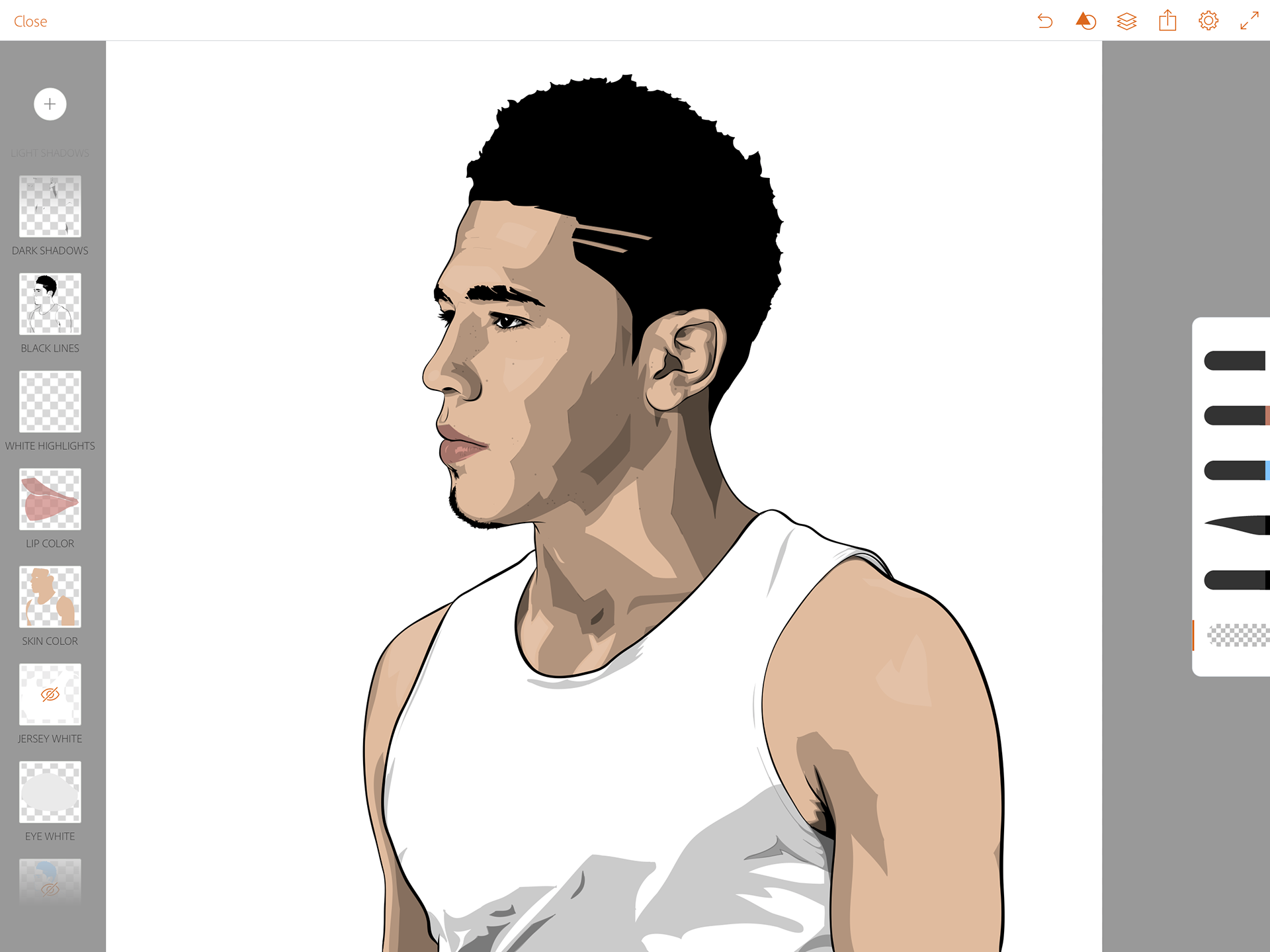 Next, I added colorful silhouettes of Booker evenly space apart to serve as a background. The colors are from the Phoenix Suns logo.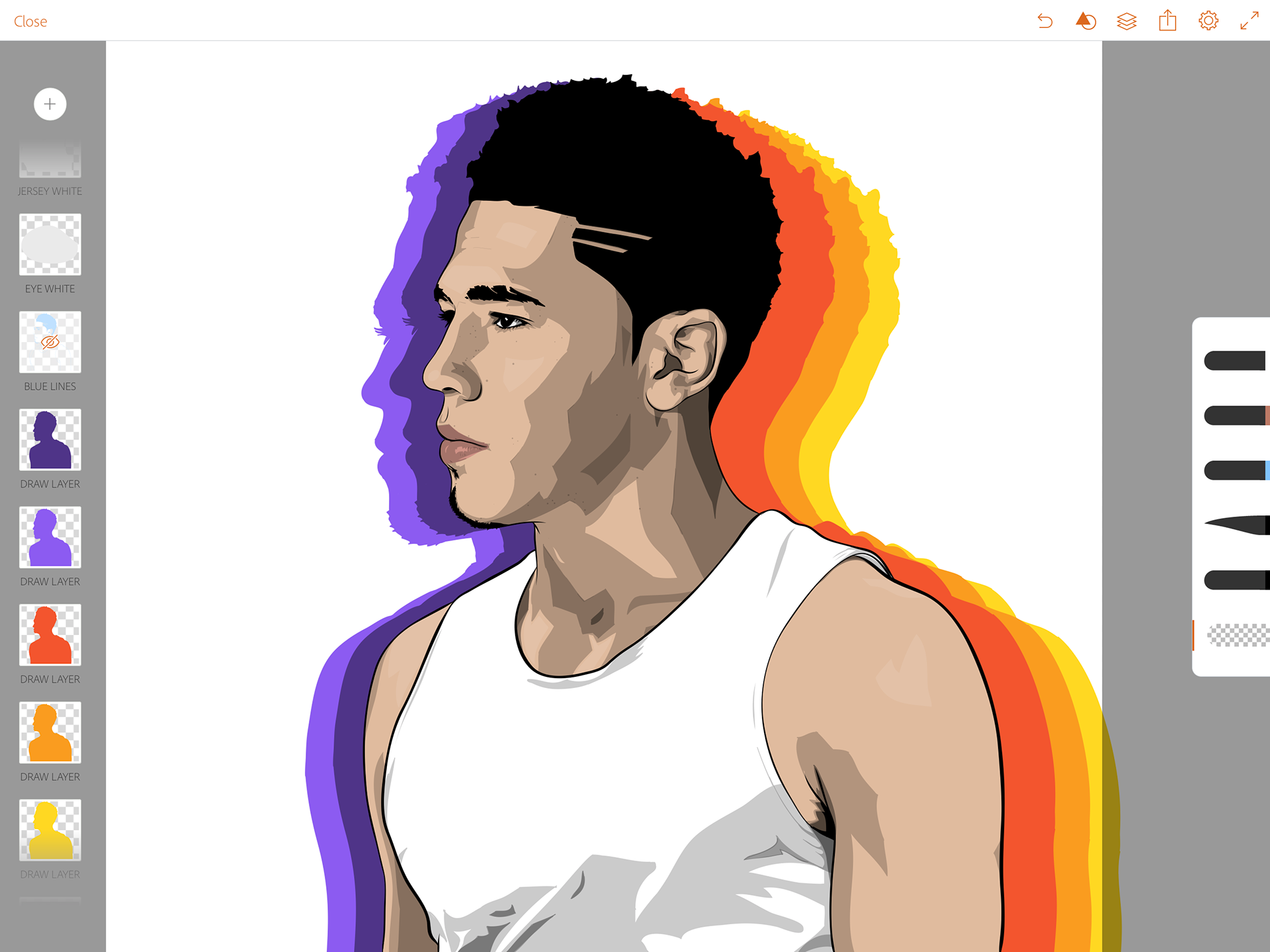 Next, I moved the project over to Adobe Illustrator to add the throwback jersey to Booker.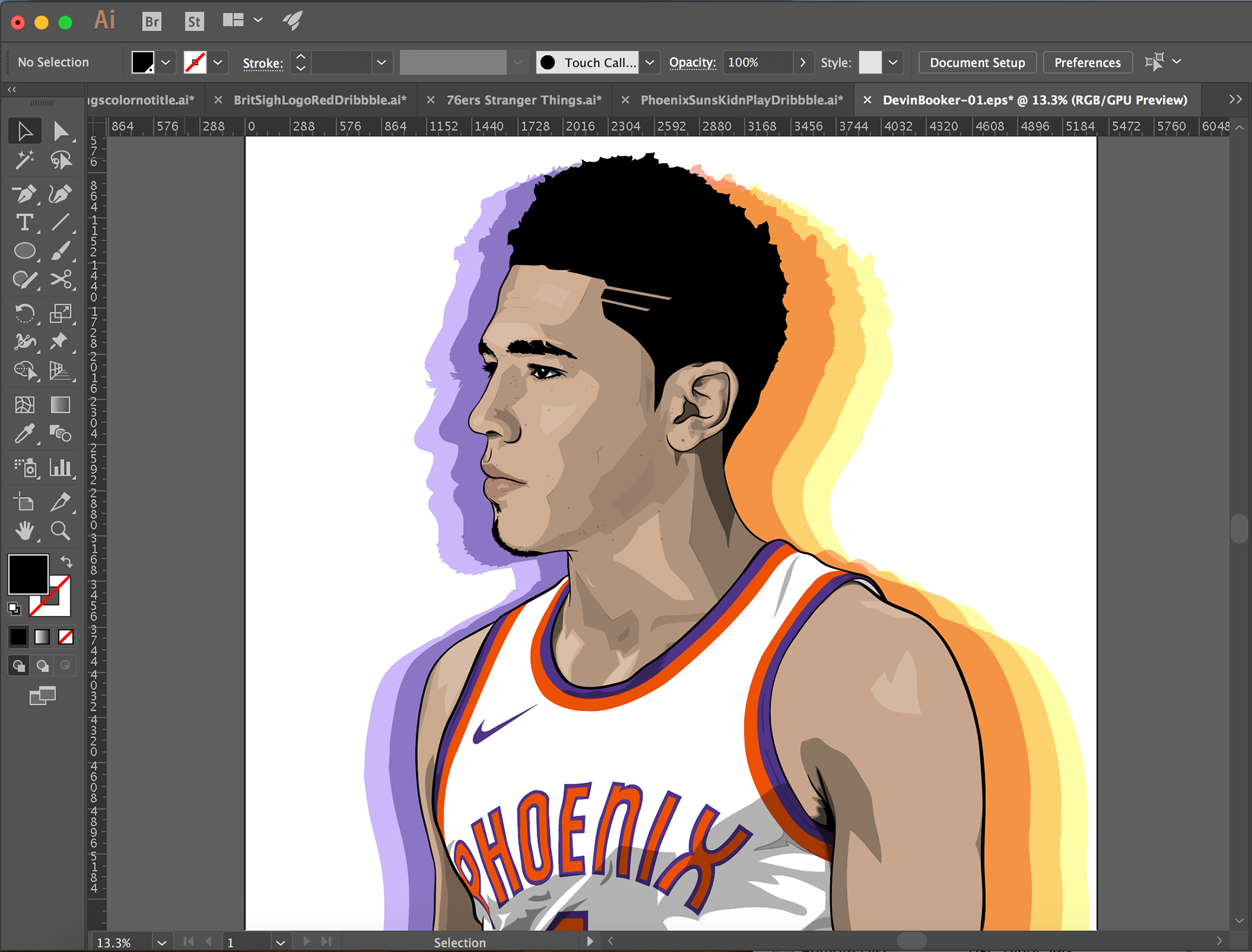 Here's the finished project. I turned the silhoutte's opacity down by 50% and tweaked the shadow layers a bit.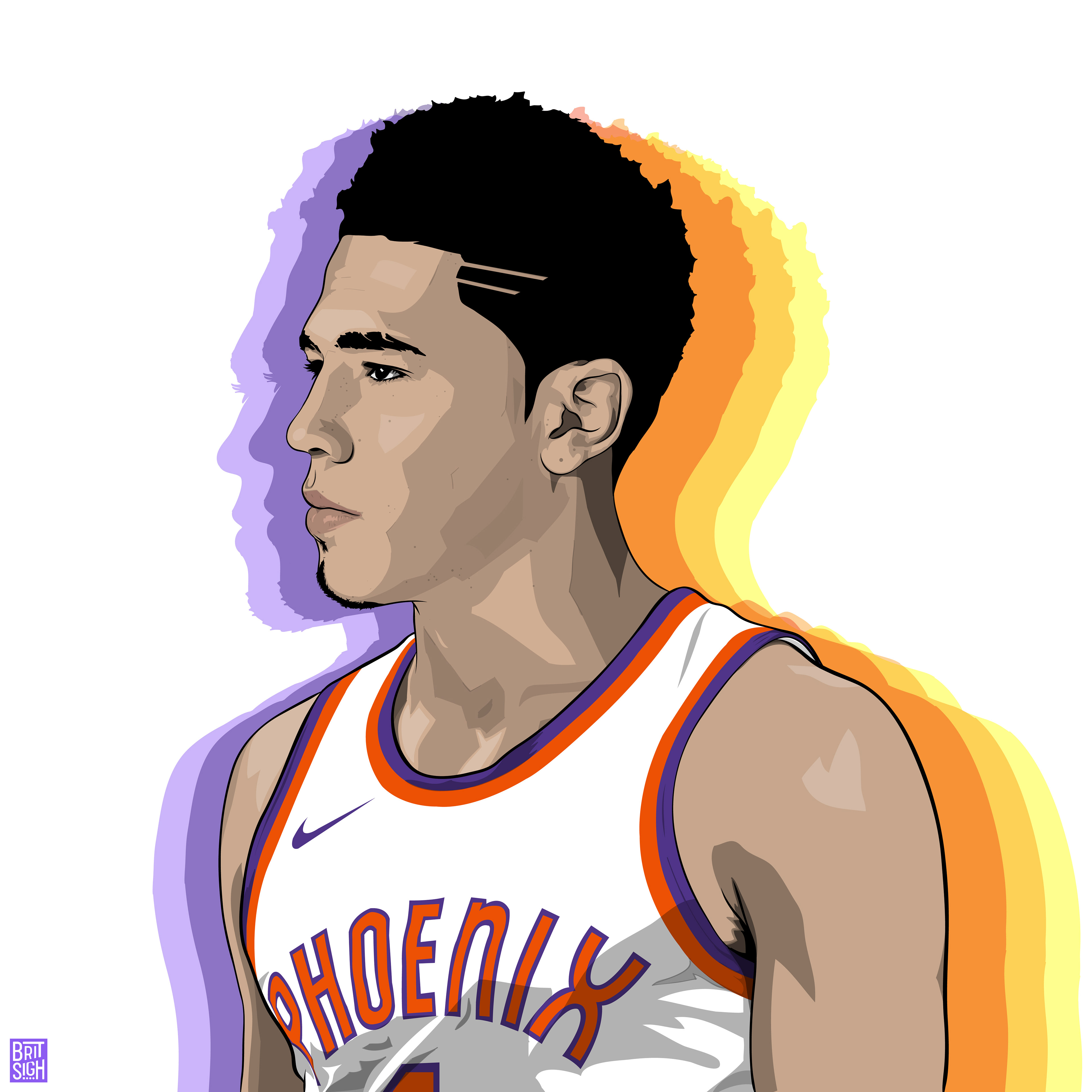 Follow me on Instagram @midnighrun54 for daily updates of my art.